Year-Round Programs
To build upon progress made by our students over the summer and to maintain meaningful personal connections, Horizons provides enrichment programs to all grade levels on select Saturdays, called "Super Saturdays," tutoring for students that need extra academic support, and a high school program for our 8th grade graduates.
Super Saturdays
Super Saturdays are an integral part in maintaining our relationship and the joy of learning with our Horizons students throughout the academic school year. Episcopal Academy Middle School students volunteer to engage with Horizons students in thoughtfully planned literacy, art and community building activities.
The Super Saturday projects run from 9:00 a.m. to 12 p.m., which includes a community lunch with the Horizons students. EA Middle School students must have completed a mandatory orientation in order to volunteer. If interested, please contact Ryan Learn (rlearn@episcopalacademy.org) with any questions.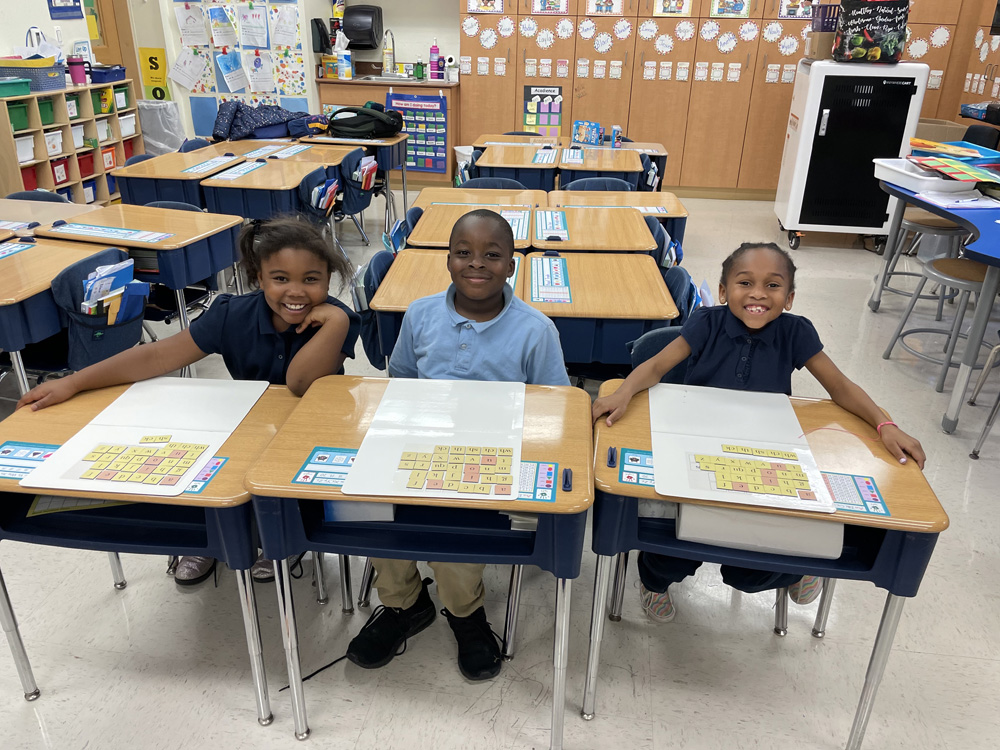 School Year Tutoring
Horizons at Episcopal Academy offers school year tutoring to all of our students. Twenty weeks of hour-long sessions are provided to students free of charge by our Horizons teachers. The sessions consist of lessons for grades 1-5 reviewing grade specific math and literacy topics based on academic needs identified during our summer program. Middle school students in grades 6-8 are offered office hours where they can receive help with specific homework assignments.